By: Margie Manning, Finance Editor, Tampa Bay Business Journal
Tampa is the hardest-working city in Florida, with St. Petersburg on its heels.
A new list by WalletHub ranks 116 cities nationwide on factors such as average workweek hours, employment rate, unused vacation time and commute times to determine the cities with the strongest work ethic.
Tampa ranked No. 38 on the list, with St. Petersburg coming in No. 39. Miami is No. 41, Orlando is No. 47 and Jacksonville is No. 50.
San Francisco was No. 1 on the list and Columbia, South Carolina was No. 116, at the bottom of the list.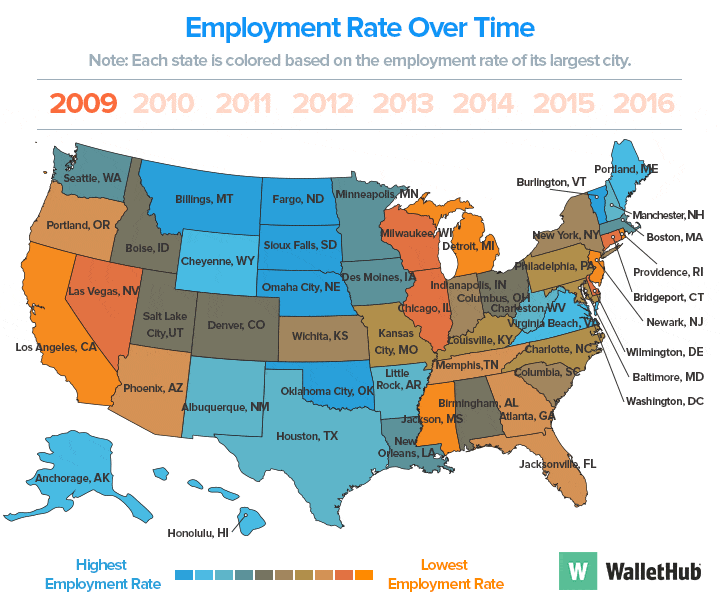 Source: WalletHub
Working more hours does not always translate into higher productivity, said Ali Bustamante, senior research associate at Florida International University, and one of five experts WalletHub interviewed for the report.
"Higher productivity stems from workers doing more with less, as in working fewer hours of work. Data shows that productivity has stagnated, especially after the Great Recession. Therefore, the evidence likely supports the idea that firms, in the aggregate, have not been able to translate more hours into higher productivity," Bustamante said.
It's likely that productivity is hindered by the redundancy and waste that comes from workers working multiple jobs in short stints, and from employers keeping salary workers on the clock just because they can, and not because of productivity gains, Bustamante said.